Eco Friendly
Our blowing agent has zero ozone depleting potential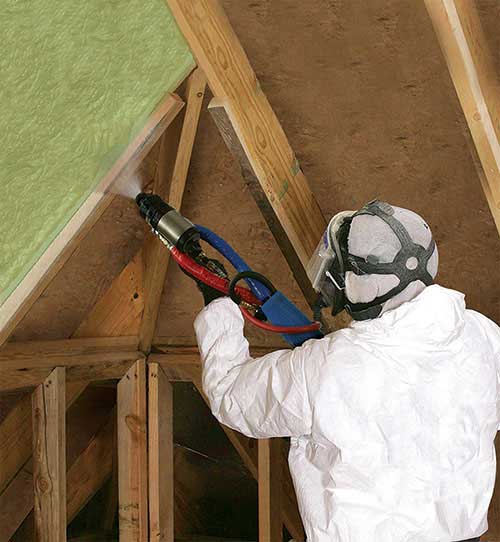 Heatlok XT
Heatlok XT is a closed cell spray foam insulation for commercial and residential construction that creates a specially engineered building envelope that provides better thermal resistance, an excellent air barrier, and a recognised vapor retarder. Heatlok XT incorporates more than 20% recycled plastic and renewable oils to create an easier to spray, high yield product.
Blower Door Test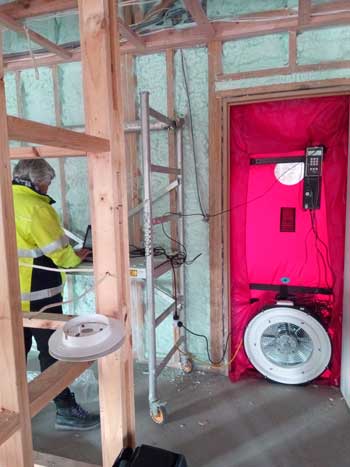 One way to measure the effectiveness of insulation is a blower door test.
This measures how much of the air you just paid to heat or cool is leaking out of your house!
Measurements for a blower door test are in ACH (air changes per hour). A full passive home wants to be less than 0.6ACH, low energy homes want to be 1.2ACH. A house built to the New Zealand Standard which meets the NZS 3604 is around 6-10 times that.
Heatlok XT can be used in commercial and residential construction, on the interior and exterior, to create a specially engineered building envelope providing an air barrier, vapor barrier, insulation, and drain plane in one application.
Sustainability
Foamit products are developed and created using renewable and recycled materials, which also contributes to sustainable design. In October 2014, our suppliers reached a milestone in that they recycled their 300 millionth plastic bottle! Tons of plastic waste was diverted from landfills and used in development of our products.