Foam It Insulation
Are you looking for the ultimate insulation for your new home?
You've found it... FoamIT out performs other insulations.
FoamIT insulation is a spray closed cell polyurethane foam which sticks to substrates, seals cavities and provides fantastic insulation.
Our foam product has been sourced by an Industrial Chemist and Codemarked, meeting stringent testing for the New Zealand Market.
Download our Certificate of Conformity
Foam It Insulation adds incredible strength to the structure as well as being non absorbent which means it will maintain its integrity even if there is water egress.
To gain the most benefit out of your insulation it requires attention to detailing and we would encourage people desiring a well insulated house to contact us prior to construction so we can share some simple ideas to get you the best result.
Heatlok XT
Heatlok XT is a closed cell insulation so you use less energy to keep your house warm. Foam It Insulation provides a superior thermal insulation to preserve optimal temperatures ideal for new home builds and commercial applications.
This product is suitable for residential and commercial uses such as homes/cool stores/workshops and an ideal product if you are looking to build a low energy home or passive build.
Insulating Thermal Barrier is applied to residential housing and light commercial buildings complying with NZS 3604 or NASH3405. Heatlok XT (supplied in summer and winter versions) is applied to walls, underfloor and ceilings.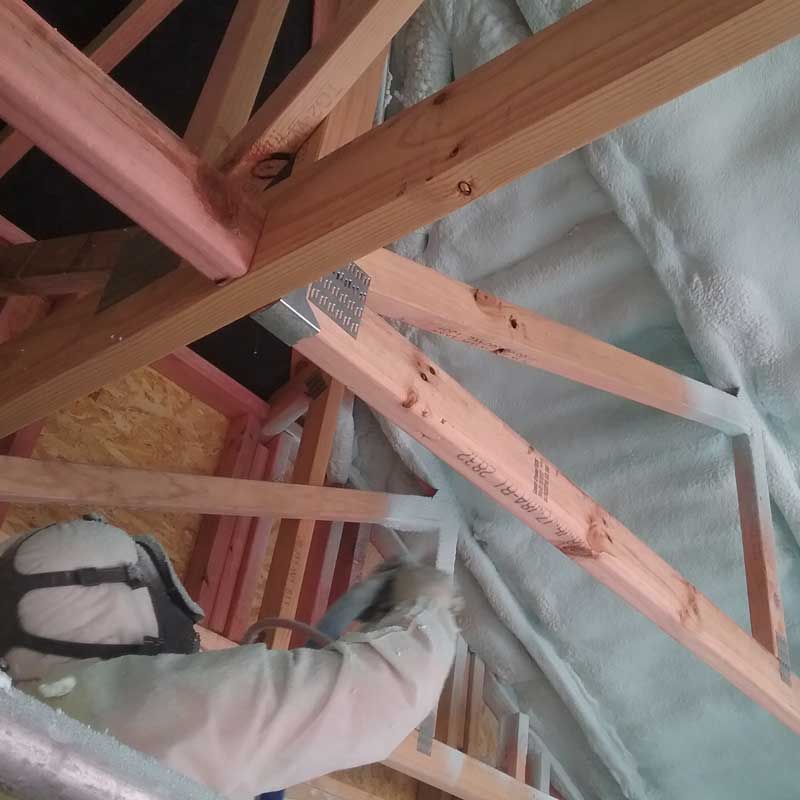 FoamIt insulation cutting Energy Costs
Spray foam insulation is an energy cost-saving solution, which can offer a sizeable return on your insulation investment compared to traditional fiberglass insulation. With the money you will save in energy costs, spray foam insulation pays for itself within a few years.
In addition to rising costs, many homeowners are also concerned about the environment, and along with other measures are actively taking environmentally conscious steps to recycle and repurpose.
Investing in Energy Savings
With energy costs consistently rising, consumers are searching for ways to cut these expenses. Residential, commercial, industrial, and agricultural construction was traditionally insulated with fiberglass, as it was the industry standard for many years.
During the last 30 years, the standard has increasingly changed. The most energy efficient, eco-friendly, and innovative technology available today is spray foam insulation. In addition, spray foam insulation will last and perform for the life of the home or building.